Late Summer Surprise
Last fall, I had seen bulbs called Giant Sea Squill (Urginea Maritima a syn. for  Drimia maritima) that were perfect for the desert/arid air areas that bloom in the fall and go dormant in the summer. The online description said they would grow in sand and prefer to grow in a dry area. The site also claims that all I have to do to is dig a hole, water it in, and walk away. Could that work in Travis County? Looking for more late fall/winter blooms, I decided to give this one a try.
Plant Giant Sea Squill in Shallow Hole
The bulbs are large – about 6 inches in length and width. Start with grabbing your gloves, a spade and a watering can. Locate a spot that doesn't receive regular irrigation, as these bulbs are similar to other Mediterranean plants – they want dry roots most of the time.
The bulbs tolerate limestone soils but need at least six inches for the hole. Luckily, these are the type of bulb where you leave the neck slightly exposed above the ground. After replacing the existing soil around the bulb, just water in well and walk away. Let mother nature takes its course.
Plant in Spring
The bulbs did not flower last winter as a fall blooming bulb is normally planted in the spring (off-season of bloom time). However, all the bulbs produced foliage, which emerges after the bloom. This year, much to my surprise, a flower stalk emerged right after our recent first cool spell. Having planted 6 of these, I can't wait to see what the other bulbs will do, since they had a little more vertical soil beneath them before the bed of limestone. I wasn't expecting to see a bloom for another month, so loved the nice surprise the first bulb has provided. This one really lived up to the product description!
More Information
Giant Sea Squill is native to the rocky coastal Mediterranean region and will not tolerate wet soils. It also exudes latex-like sap when cut which can be a skin irritant. The plant is considered toxic, so don't place it in an area where pets and children may be tempted to eat or handle the flowers or foliage.
Additional Resources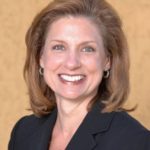 Yvonne was a 35+year veteran in the computer and information technology industry when she retired and moved from Houston to the Austin area. In 2018, Yvonne certified as a Travis County Texas Master Gardener to follow her passion for gardening and volunteering within the community. She has spent 20+ years enjoying gardening and working with bulbs and perennials. She now tackles the challenges presented by the Austin area wildlife, drought, and limestone soil.