What Vegetables Grow in Austin?
Finding success with vegetable gardening in Austin and Central Texas is all about knowing when to plant and which variety can handle the weather. The temperature fluctuations, hot summers, and freezes can make gardening a challenge. Many things do very well here, but may not thrive using the same calendar or variety selection as other areas of the country.
The Vegetable Planting Calendar (Español, 繁体中文) is the best resource for planning your vegetable patch.  It plots best planting and cultivation times for seeds and transplants in Central Texas.  Also, consult High Performing Vegetable Varieties for Central Texas  to choose varieties that will perform well in your Travis County garden. Once you decide what you want to include, use the Vegetable Seed Sources guide to find recommended seed purveyors that carry the recommended varieties for Austin.
Vegetable Problem Solvers
Texas A&M AgriLife Extension's Vegetable Resources page has many Fact Sheets (on specific vegetables), Guides, and "Problem Solvers".  Here are some of our favorite problem solving resources:
Vegetable Garden Planning
Most vegetables require sunlight, but don't require a traditional full size plot. Plant your veggies in containers and in your landscape to save space. Here are a few resources to give you inspiration:
Vegetable Harvesting
The whole point of growing vegetables is to eat them! Here are our two favorite resources to provide you guidance on harvesting, storing, and preserving your bounty.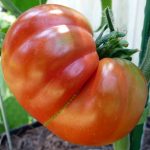 Additional Vegetable Gardening Resources
Vegetable Variety Selector for even more varieties that cover all of Texas.
Texas Home Vegetable Gardening Guide  Great overview!
Easy Gardening Series with specifics on many types of vegetables.
Jardinería Fácil – Hojas Informativas
Top Tips for Terrific Tomatoes compiled from Travis County Master Gardeners and Horticulture Agents
10 Tips for a Successful Vegetable Garden
10 Consejos Para Cultivar un Jardín de Verduras
Path to the Plate – Making the Connection Between Agriculture and Our Health