Amaryllis Bulbs Popular Holiday Gift
Amaryllis bulbs are a popular gift during the holiday season that you can find at local grocers, big box stores, nurseries, and even online. The Hardy Red Amaryllis (Hippeastrum x johnsonii) is a great variety for Central Texas, but you can find different shapes and colors (white, red, pink, salmon, and yellow hybrids) that grow well in our area.
The great thing about Amaryllis is the large bloom, anywhere from 5-10 inches in diameter, depending upon the variety. The foliage grows up to 18" in height, with the flower stalk 6-8" above that. If planted in a high wind area, the flower stalks may require staking to avoid falling over. When planted outdoors, Amaryllis bloom in spring, normally around Easter. The strappy green foliage is semi-evergreen or evergreen. Here in Austin, plant Amaryllis in a sunny location with a little afternoon shade. This year, I bought the Amaryllis Elvas (Hippeastrum 'Elvas') and Ruby Star (Hippeastrum 'Ruby Star') to enjoy indoors during the holidays, with plans to relocate outdoors for future admiration and naturalization.
Bulbs are Large
When looking for Amaryllis bulbs, size definitely matters – the larger the bulb, the older the bulb, and the greater number of stems and blooms you'll receive. Each stem will produce multiple blooms, and the show can last from weeks to a month. Expect to pay a little more for the larger bulb, but a few dollars more is well spent to ensure your holiday bloom. Inspect the bulb upon receipt to ensure it's firm, as a mushy bulb indicates it is beginning to rot and die. You may also see the foliage beginning to appear, which is also a sign of health. It's best to plant soon after purchase, but you can store in a cool dry location if required. Just remember to keep the bulb dry to avoid rotting.
Plant for Indoor Enjoyment
To plant in a container, grab a pair of gloves, potting soil, and a container deep enough to allow 2-4 inches of soil beneath the bulb and approximately one inch from the sides of the container. If planting multiple bulbs in one container, allow for an inch between each bulb. Fill the container with potting soil and set the bulb, pointy side up, on top of the soil. Place the bulb so that the top inch, or neck, is above the soil line. Fill in with soil and water just enough that the soil feels like a wet sponge (not dripping wet). Place the container in a sunny location, ideally close to a window.
Only water the bulb once you see the foliage begin to emerge. Then keep the soil moist, but not wet. In 40-60 days, you'll have beautiful blooms to share with company or just admire yourself. Amaryllis bloom in temperatures ranging 65-75F, therefore the warmth of an indoor room (or greenhouse) is required to force the blooms earlier than springtime.
Once the blooms have expired, allow the foliage to wilt and die before removing, as that feeds the bulb for next year's blooms. At this point, you need to decide whether to store the bulb for next year's container blooms, or plant outdoors. If storing, wipe all the soil off the bulb and allow to dry in a cool dark area, like a garage. Once dry, store in peat moss or a nylon stocking to allow for air circulation and a dry home.
Plant for Outdoor Enjoyment
In the Austin area, we have the benefit of warmer winters allowing for Amaryllis bulbs (rated USDA zones 8b-10) to naturalize in our gardens. Amaryllis bloom best with a minimum of 4-6 hours of sun, with morning sun preferred (don't we all enjoy a little afternoon shade?). As with the container planting, plant the bulb with the pointy side up allowing for the top inch, or neck, to remain exposed above the soil line. Amaryllis can tolerate any type of soil but must have at least 2 inches beneath the bulb to accommodate the roots. If planting multiple bulbs, allow for 3-4 inches between the bulbs to allow for eventual offsets and so as not to crowd the roots. Amaryllis are great bulbs to place in between perennials or ground covers, and shine when located near a succulent.
Not a "One and Done"
Often amaryllis bulbs are bought to enjoy during the holidays and then discarded once the blooms are over. These bulbs are easy to naturalize or store for ongoing enjoyment, with just a little care. I hope to continue trying new varieties enjoy a half dozen or more in my garden for that spring 'pop' of color. Amaryllis are hearty and willing to perform – try them today! Or wait until after the holidays and buy for half the price and find a spot in your garden. You'll be glad you did come spring.
Additional Resources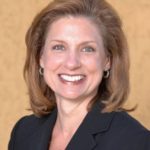 Yvonne was a 35+year veteran in the computer and information technology industry when she retired and moved from Houston to the Austin area. In 2018, Yvonne certified as a Travis County Texas Master Gardener to follow her passion for gardening and volunteering within the community. She has spent 20+ years enjoying gardening and working with bulbs and perennials. She now tackles the challenges presented by the Austin area wildlife, drought, and limestone soil.