What to do with all those Iris?
It's bounty time when you divide your iris clumps, but how do you store iris rhizomes and keep them healthy if you can't relocate them immediately? After dividing my irises, I called on friends and family to donate for their beds, but my garage was still full of rhizomes. I have a few friends who want starters for future planting, so I have put them to rest until they could be relocated. If stored properly, the rhizomes will last a year.
Making a Storage Box
To get started, grab a shallow cardboard box, scissors, a drill or screwdriver, and your gloves. If you don't have a shallow box (like those you get when buying a case of drinks), cut one out of any box you may have. Next, poke or drill holes into all four sides to allow for air circulation. Bulbs need to remain dry or they will rot. If desired, place a little peat moss on the bottom of the box for extra dry protection. Now you're ready for the bulbs.
Choose Candidates for Storage
Looking at each rhizome, make sure no dirt remains on the bulb or roots and that the rhizome is firm. Toss any rhizomes that are mushy or dried out. Trim the roots and cut back the foliage to about two inches. The foliage and roots will dry out, but it's good to have an indicator of the rhizome top and bottom, and for future handling. Place each rhizome inside the box being careful not to create more than two or three layers, to allow for optimum air circulation.
Find a Cool and Dry Place to Store Iris Rhizomes or Bulbs
Store the box in a cool dry place such as a garage. I prefer a box to store iris rhizomes due to the foliage and varying sizes of the bulbs – and for easy transport. This method will work for all types of bulbs and rhizomes. Although, a true bulb, such as a tulip or onion, will also store in a hung nylon stocking. Whichever method you prefer, the key is to allow for air circulation and keep the rhizome or bulb in a cool, dry place until you're ready to plant it again.
Additional Resources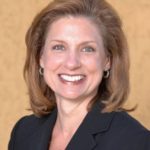 Yvonne was a 35+year veteran in the computer and information technology industry when she retired and moved from Houston to the Austin area. In 2018, Yvonne certified as a Travis County Texas Master Gardener to follow her passion for gardening and volunteering within the community. She has spent 20+ years enjoying gardening and working with bulbs and perennials. She now tackles the challenges presented by the Austin area wildlife, drought, and limestone soil.