Join Wizzie Brown for this week's Backyard Bug Hunt: Rose Insects
Wizzie Brown, County Extension Program Specialist – Integrated Pest Management, shares which rose insects should be on your Backyard Bug hunt.
When: Apr 7, 2023 10:00 AM Central Time (US and Canada)
Register in advance for this meeting: https://us02web.zoom.us/meeting/register/tZIkceirqz0rEtHRI1XIKTOW1uol4YE7NPq5
After registering, you will receive a confirmation email containing information about joining the meeting
Additional Resources
Pesticide Safety Education Resources
About Wizzie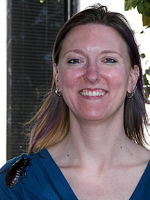 Wizzie Brown
County Extension Program Specialist – Integrated Pest Management
Email:EBrown@ag.tamu.edu
Wizzie has been with Texas A&M AgriLife Extension Service since 2002 and has been playing with insects since she was a toddler. She is an Extension Program Specialist with the Integrated Pest Management (IPM) program. Wizzie holds a B.S. in entomology from The Ohio State University and a M.S. in entomology from Texas A&M University. The integrated pest management program provides identification, biological and management information to whomever needs help. Wizzie's research focuses on imported fire ants, including community wide fire ant management. Wizzie also is happy to provide programs to area groups on a variety of arthropod-related topics. You can find insect and other arthropod information on Wizzie's blog.